Ladies, the bachelorette is back and it better dang well be a good season! I think we all know how much of a struggle last season was. Does anyone else think Ben was the worst bachelor ever? Goodness gracious, thank gosh for Miss. Emily Maynard. The girl is gorgeous and seems pretty down to earth despite her fame.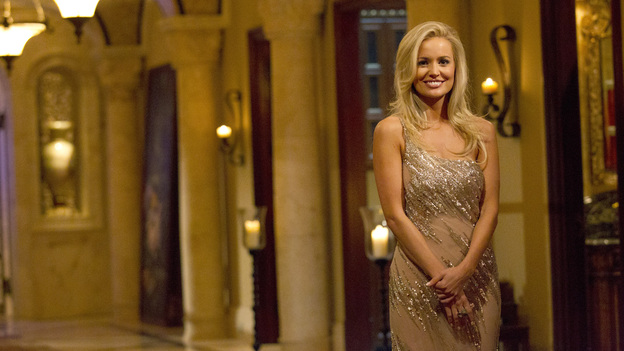 Last night there were some interesting characters, only a handful impressed me but I tend to have bad bachelor/bachelorette luck so we shall see! Oh and on a side note, am I the only one surprised that it started so late? I blame my extra glass of wine on ABC ;)
One thing I am looking forward to this season is Emily's wardrobe. I think she has great style and there are rumors that this season has a lot of sparkle.
Who were your favorites last night?
Photo from www.abc.com
xx,
Carolyn